Spa retreat vacations are in style! Now a popular trend among American travelers and other foreign vacationers, many people are discovering the wonderful health benefits of taking a spa retreat vacation.
Here are the top 5 reasons why we think you'll enjoy a spa retreat!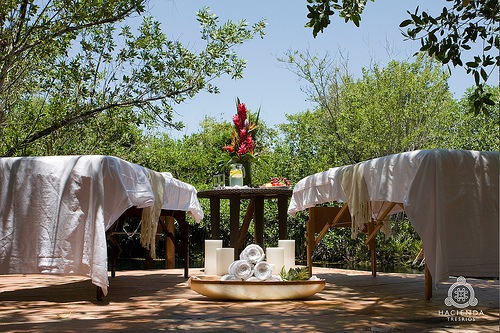 Reason #1 – Spa treatments are great stress relievers
Many people think spas are just for basic beauty and therapeutic treatments, such as facials and massages. The truth is spas offer not only beauty and aesthetics services but also physical and emotional benefits.
Spa treatments are a great way of releasing tension. Several studies indicate that spa treatments and massages improve mood by reducing levels of the stress hormone cortisol, which helps slow heart rate and reduce blood pressure.
Reason #2 – Relax your body and mind
Spas are terrific places to relax in accommodating surroundings. Moreover, experts can help you improve your fitness, diet, and detoxify to renew your body – all which help to reduce stress and increase wellness.Spas are also wonderful places to commune with nature and take time for personal reflection.
Reason #3- Reconnect with family, friends, and loved ones
Spas provide the perfect environment for enjoying vacation getaways with girlfriends; Whether it's just for spending "alone" time with your mom or daughter, or for celebrating an event such as a Bachelorette party or Mother's Day.
Spa hotels are an ideal vacation place for honeymooners and couples who want to add a little "oomph" to their relationship. With all the sensory indulgences and candlelit dinners, they create the ultimate romantic vacation!
Many spa hotels also offer activities and services for the entire family. Supervised programs will keep your children busy while you go enjoy a workout or spa treatment. Large spa hotels, like Hacienda Tres Rios in the Riviera Maya, offer day camps for children.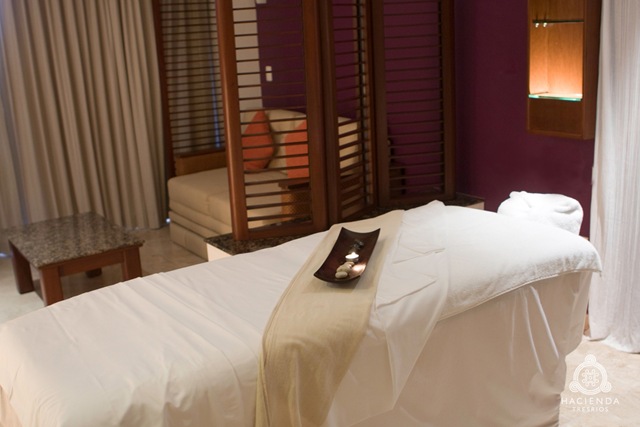 Reason #4 – Medical and health benefits
Many spa treatments improve physical functioning and alleviate pain (such as chronic headaches and migraines). A basic massage, body treatments, or heat/hydro therapy can help improve circulation and reduce blood pressure, strengthen your respiratory system, increase joint flexibility and boost your immune system.
Reason #5 – You deserve it!
Many people consider spas to be a luxury, not a necessity. A common misconception is that spas are just for the wealthy. We've got news for you: spas benefit everyone, and we all deserve to feel good about ourselves.
Besides, spa treatments can help balance mood. Now there's some ammunition to convince your partner how important it is for a spa visit! Imagine how much happier women would be if they went on a spa retreat vacation at least once a …?
---