Q: What is the best way to prevent someone from doing something?
A: Scare them.
This is exactly what is happening among Americans who normally travel or want to travel to Mexico. With the constant rehashing of the drug-related violence taking place in Mexico, and now with recent cases in Cancun, an area still considered safe for tourist travel, Americans are hitting the panic button and holding off on their Mexican Caribbean Dream Vacation.
Q: Is a Cancun vacation still possible?
A: Absolutely
If you are a tourist traveling to this specific region, the chances of being harmed are very slim, despite popular belief. Yes, two cases of violence have occurred in this region but it is important to remember that the violence is drug-related violence. In other words it is not random. It is also important to remember that the violence that has occurred in this region has been nowhere near the tourist areas.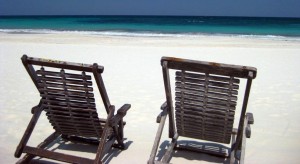 Out of all cases of drug-violence in the country, the Yucatan Peninsula has been the least affected and the reason for the increase in the violence is due to the Mexican government's crack down on the drug trade, meaning violence is occurring between government officials and cartels or among competing cartels. Never have tourist been targeted. At most, and unfortunately, tourists have been caught in crossfire but this has only occurred in the Mexican states bordering the US where the violence is a true cause for concern.
Useful websites regarding this topic include:
The United States State Department
---