This week we have a photo contest, and for all the people who want participate, the full instructions are here.
The photo contest, is very easy: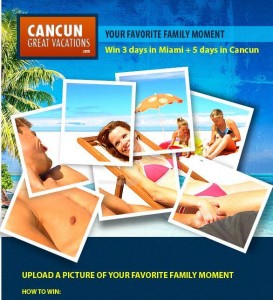 Step 1 (click in the image to enlarge)
Enter to our facebook page (click here) and select "Photo Contest" tab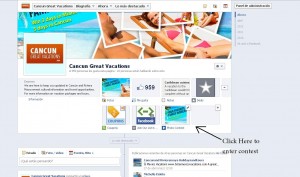 Step 2 (click in the image to enlarge)
Fill out a form, then upload the best family that you have, you can choose from your facebook gallery or from your computer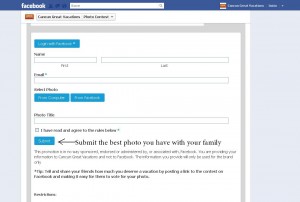 Step 3(click in the image to enlarge)
Share it with all your friends and family to gain "likes", you can ask them to help you win this photo contest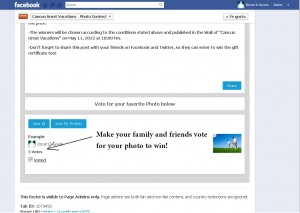 With just that, is easy to participate and win.
There is another way to win, the person who mentions the most friends(only Real people) in the comments section of any of our contest post will win 5 days / 4 nights in a Cancun resort and 3 days / 2 nights in Miami condo
Example: @nameoffriend. (click in the image to enlarge)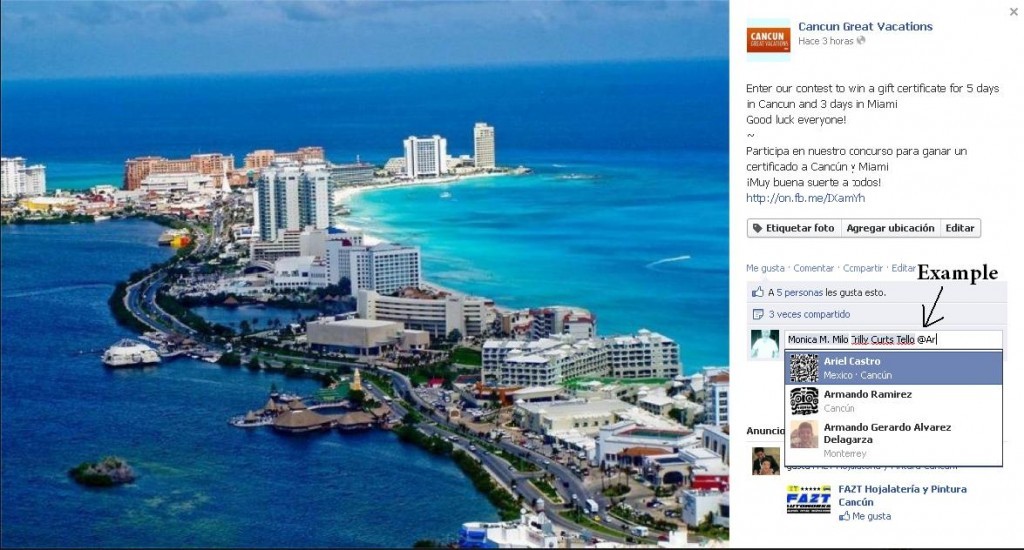 Restrictions:
-THERE WILL ONLY BE TWO WINNERS
-IN THE CASE THAT SOMEONE WINS THE PHOTO CONTEST AND ALSO MENTIONS THE MOST FRIENDS, THEY WILL RECEIVE ONLY ONE PRIZE (1 certificate for Cancun and 1 for Miami)
-An activation fee of $69 USD for each certificate is required when making your reservation.
-You must be at least 25 years old to claim the price. If you are not 25 years old, you still can use it, but must travel with someone this age.
-The participant and his friends must Cancun Great Vacations fans.
-Only one photo per person.
-Any user who does not follow all the steps will be automatically eliminated from the contest.
-Prizes will be communicated to the winners within 1 to 7 days from the date of publication.
-The winner must accept the prize and indicate his/her personal information (via email) for the enjoyment of the prize.
-The winners will be chosen according to the conditions stated above and published in the Wall of "Cancun Great Vacations" on May 11, 2012 at 18:00 hrs.
-Don't forget to share this post with your friends on Facebook and Twitter, so they can enter to win the gift certificate too!
---