For many tourists, a Riviera Maya vacation entails lounging on the beach and sipping tropical cocktails by the pool; but for the majority of families, planning a vacation can sometimes appear to be overwhelming and expensive. What many don´t realize is that opting for a good all-inclusive package can alleviate stresses both financially and emotionally.
Here is why you should consider an all-inclusive resort on your next Cancun vacation.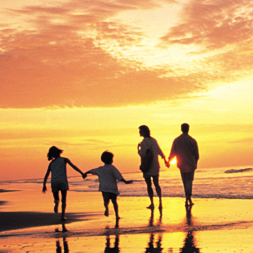 An all-inclusive family vacation can be a great way to travel; you can enjoy a stress-free vacation because most services are prepaid so you don't have to make constant decisions on where to go or what to do. All-inclusive resorts provide a safe environment for the entire family and remove the anxiety parents associate with traveling with kids. All-inclusive resorts are a good option because they offer a wide range of activities for the whole family. Parents can enjoy a spa treatment or sip a margarita by the pool while the kids are engaged in another activity. While all-inclusive programs will vary from one resort to another, the majority provide evening entertainment, exercise classes, dining, games, shows, music and dancing for guests. Look for hotels and resorts that focus on families and offer amenities like professional babysitting, portable cribs, and children's menus for room service and on-site restaurants.
Kids' clubs are becoming more educational in all-inclusive resorts and encompass more than supervised swimming or watching movies. Parents can drop off their children for a few hours or even all day. They can relax while their children are baking cookies, taught environmental lessons, or learning about plants and regional wildlife ensuring their children are learning even while on vacation. Family-friendly hotels and resorts may offer activities for teenagers as well, which can take the pressure off to make sure the kids are busy and entertained. Family-friendly resorts provide kids with a variety of water and other sports and activities to keep them busy and entertained, making them attractive family destinations.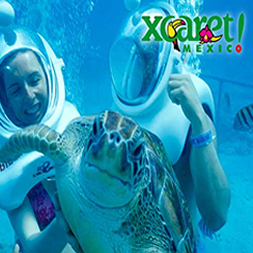 During low season, many resorts in Cancun will lower their rates and offer attractive deals typically during the months of May, June and July. In addition, they offer kids-stay-free promotions for children under certain ages all throughout the year.
To enjoy the beauty and culture Cancun and the Riviera Maya have to offer, all-inclusive resorts offer their guests discounted prices on popular tours and attractions in the area. Your personal concierge will help you choose among the wide array of tours available, from visiting archeological sites to swimming with dolphins, and visiting ecological parks such as Xcaret and Xel-Ha. The Riviera Maya offers many attractions the whole family can enjoy. In addition, many all-inclusive packages offer special rates for guests on car rentals, exclusive hotel services, and discounts on tours and attractions
---