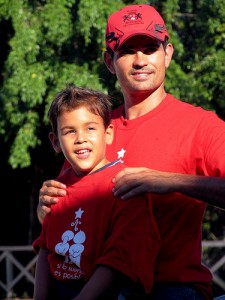 Dreams do come true. This is especially the case for children with special needs living in the Yucatan Peninsula. Thanks to Hacienda Tres Rios Nature Park and Spa in the Riviera Maya and the Mexican television network, Fundación Televisa, a group of special needs children were given the opportunity to partake in outdoor and adventure activities not normally available to them.
Not only did the resort open its heart and home to the children, they invited two celebrity guests to join, television stars, Ferdy Valencia and Arturo Carmona. The event kicked off with lunch at the equestrian center, Hacienda Andalucia. Later, the children and the actors engaged in equine therapy with center's trained staff and therapy horses. This special group ended the day in Hacienda Tres Rios´ nature park with the sense adventure tour, kayaking, and tours of the resort´s mangrove nature preserve, cenotes and rivers.
Upon brief interviews, both actors expressed interest in returning in the future to volunteer with the program and were very excited to participate. This was a great opportunity for this special group to be around other families and children in similar situations while doing something extraordinary, exciting and adventurous. Kudos to Hacienda Tres Rios and Fundación Televisa for making dreams come true.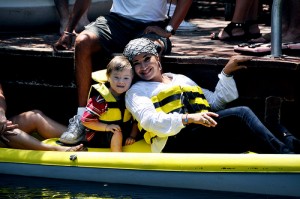 ---