It employs all five senses simultaneously or one by one. It brings out the inner child and reconnects you with nature. It is the sense adventure tour at re Hacienda Tres Rios Nature Park and Spa in the Riviera Maya. Taste, touch, smell, sight and sound are engaged as Mr. Gerardo Carrera Saucedo and the sense adventure team takes you on an adventure like no other.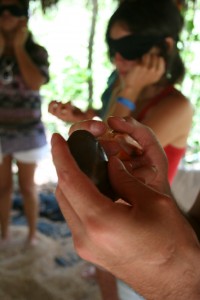 Most visit the Riviera Maya to be pampered next to the warm white sand beaches, swim in the blue waters of the Caribbean Sea, or to go on an eco tour. There are not many that think of taking a tour of the senses but the sense tour designers at Hacienda Tres Rios Resort make it possible and they do it well.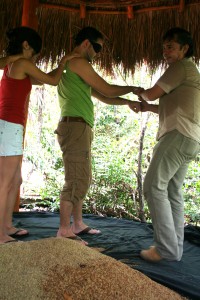 This is a one-size-fits-all adventure that relaxes the body and calms the mind. Even the Maxim girls took the tour in 2009. From business executives to children, the sense adventure tour does not have something for everyone. It has everything for everyone. It brings any person and all people to the same level of relaxation, connection with the earth, nature and humanity.
---